Porto Cervo Wine & Food Festival 2020
Porto Cervo Wine & Food Festival, the boutique event on the best of Sardinian and Italian produce, will take its twelfth edition from May 14 to 17, 2020 in Costa Smeralda, Sardinia.
The previous editions have charmed the numerous audience and the international and regional performers who have talked up the quality and vibe of the festival, stunning Emerald coast, as well as the hospitality.
The Festival, organised by the hotels Cala di Volpe, Romazzino, Pitrizza and Cervo, is set in a scenery of astonishing beauty in an internationally acclaimed Porto Cervo, and give a chance to immerse in the atmosphere of total peace and relaxation in the late spring, an uncommon feature of Costa Smeralda – the most glamourous Mediterranean destination ever since.
The Cervo Conference Center will see a number of operators – from big names to smaller and local producers – with an exclusive showcase of the finest products presented to demanding experts, international buyers and experienced visitors to reward the top-quality products, develop networking and anticipate the trends. All through a number of tailored workshop, meetings, show cooking and degustations.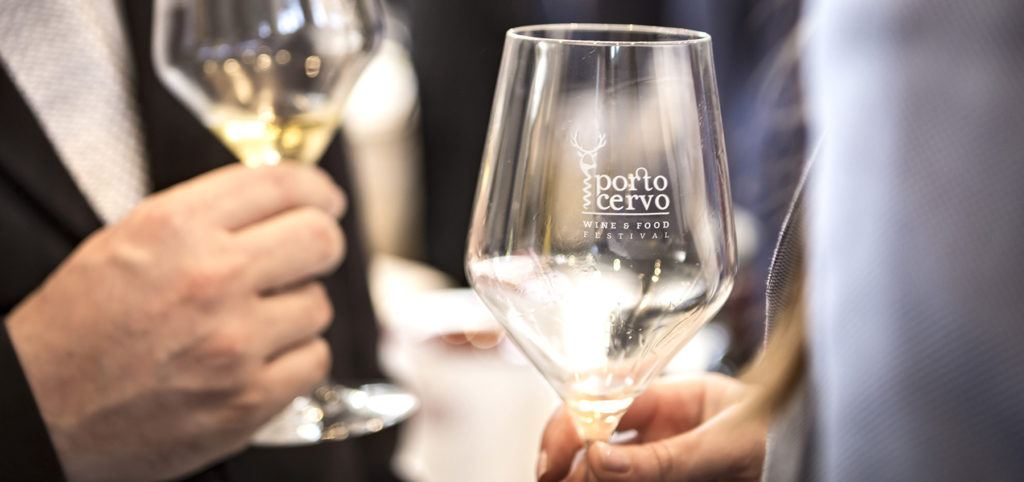 Da giovedì 14 a domenica 17 maggio 2020, la Costa Smeralda accoglie la dodicesima edizione del Porto Cervo Wine & Food Festival, l'evento boutique dedicato al meglio della produzione vitivinicola e gastronomica sarda e nazionale.
L'evento, organizzato dagli hotel Cala di Volpe, Romazzino, Pitrizza e Cervo, è unico nel suo genere: ospitato in una cornice internazionale e di incredibile bellezza, offre un'occasione in più per visitare la Costa Smeralda ad inizio stagione, quando offre atmosfere inedite di pace e relax, unite al fascino che da sempre contraddistingue questa meta del Mediterraneo.
Grandi nomi e piccoli produttori si danno appuntamento al Cervo Conference Center per fare conoscere le loro produzioni ad un pubblico selezionato di operatori, giornalisti, buyer internazionali e agli ospiti della Costa Smeralda. Per tutto il fine settimana le degustazioni saranno accompagnate da un ricco calendario di incontri, presentazioni di libri e show cooking.