Tour operators in Thailand is planning to speak with the country's Civil Aviation Authority (CAAT) about lifting restrictions on international commercial flights in the fourth quarter to allow the Safe and Sealed plan to take shape.
Local media cited Vichit Prakobgosol, president of the Association of Thai Travel Agents, as saying that state agencies and operators must cooperate to drive the economy forward during the coronavirus pandemic.
The Safe and Sealed plan is the result of collaboration between the Tourism Council of Thailand (TCT) and 13 tourism industries, including hotels, inbound tour operators and tour bus services.
While the private sector is awaiting a response from the government after proposing the scheme, TCT representatives in each province are working with locals to gain a better understanding of the idea.
Vichit said Phuket shows the strongest potential to receive the first group of international tourists, followed by islands in Krabi and Surat Thani provinces.
Bhummikitti Ruktaengam, president of the Phuket Tourist Association, said operators in Phuket suggested a similar idea by using alternative state quarantine hotels to welcome only long-stay tourists.
Those long-term guests wouldn't be kept in a specific area after completing a 14-day quarantine and would be allowed to travel freely in the country, which should contribute tourism income to other provinces, he said.
Meanwhile, the Thai Ministry of Tourism and Sports plans to propose the opening of five islands to foreign tourists, namely Phuket in Phuket province, Phi Phi in Krabi province, and Samui, Pha Ngan and Tao islands in Surat Thani province as those places could be easily regulated in terms of care, quarantine and monitoring of tourists in different areas to ensure the safety of both the community and the tourists themselves.
However, the CAAT said on August 13 that the ban on international commercial flights is set to continue since the COVID-19 pandemic remains serious in many countries.
CAAT Director Chula Sukmanop said this is an indefinite ban.
Thailand's Centre for COVID-19 Situation Administration noted it would continue to monitor the situation around the world prior to making any decision on when the flights might resume.
In 2019, spending by foreign tourists accounted for 11.4 percent of Thailand's GDP. In the first six months of 2020, the number of foreign visitors to this country stood at 6.69 million, a year-on-year decline of 66 percent.
The Tourism Authority of Thailand predicted that foreign arrivals this year may plunge to 7 million, compared to the record of 39.8 million in 2019, if Thailand remains closed for international travellers in the fourth quarter of 2020.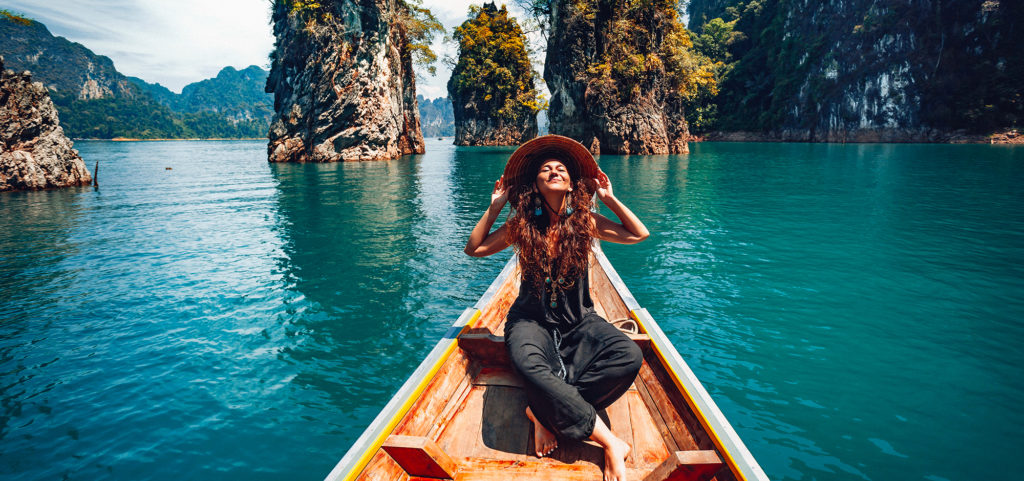 I tour operator in Thailandia hanno in programma di parlare con l'Autorità per l'aviazione civile (CAAT) del paese in merito alla revoca delle restrizioni sui voli commerciali internazionali nel quarto trimestre per consentire al piano Safe and Sealed di prendere forma.
I media locali hanno citato Vichit Prakobgosol, presidente dell'Associazione degli agenti di viaggio thailandesi, affermando che le agenzie e gli operatori statali devono cooperare per portare avanti l'economia durante la pandemia di coronavirus.
Il piano Safe and Sealed è il risultato della collaborazione tra il Tourism Council of Thailand (TCT) e 13 industrie del turismo, inclusi hotel, tour operator in entrata e servizi di autobus turistici.
Mentre il settore privato attende una risposta dal governo dopo aver proposto lo schema, i rappresentanti del TCT in ogni provincia stanno lavorando con la gente del posto per ottenere una migliore comprensione dell'idea.
Vichit ha detto che Phuket mostra il potenziale più forte per ricevere il primo gruppo di turisti internazionali, seguito dalle isole nelle province di Krabi e Surat Thani.
Bhummikitti Ruktaengam, presidente della Phuket Tourist Association, ha detto che gli operatori di Phuket hanno suggerito un'idea simile utilizzando hotel di quarantena statali alternativi per accogliere solo i turisti che soggiornano a lungo.
Quegli ospiti a lungo termine non sarebbero tenuti in un'area specifica dopo aver completato una quarantena di 14 giorni e sarebbero autorizzati a viaggiare liberamente nel paese, il che dovrebbe contribuire alle entrate del turismo in altre province, ha detto.
Nel frattempo, il Ministero thailandese del turismo e dello sport prevede di proporre l'apertura di cinque isole ai turisti stranieri, vale a dire Phuket nella provincia di Phuket, Phi Phi nella provincia di Krabi e le isole Samui, Pha Ngan e Tao nella provincia di Surat Thani come potrebbero essere quei luoghi. facilmente regolabili in termini di cura, quarantena e monitoraggio dei turisti nelle diverse aree per garantire la sicurezza sia della comunità che dei turisti stessi.
Tuttavia, il 13 agosto il CAAT ha dichiarato che il divieto dei voli commerciali internazionali è destinato a continuare poiché la pandemia COVID-19 rimane grave in molti paesi.
Il direttore della CAAT Chula Sukmanop ha affermato che si tratta di un divieto a tempo indeterminato.
Il Centro thailandese per l'amministrazione della situazione COVID-19 ha osservato che continuerà a monitorare la situazione in tutto il mondo prima di prendere qualsiasi decisione su quando i voli potrebbero riprendere.
Nel 2019, la spesa dei turisti stranieri ha rappresentato l'11,4 per cento del PIL thailandese. Nei primi sei mesi del 2020, il numero di visitatori stranieri in questo paese è stato di 6,69 milioni, con un calo del 66% su base annua.
L'autorità del turismo della Thailandia ha previsto che gli arrivi stranieri quest'anno potrebbero precipitare a 7 milioni, rispetto al record di 39,8 milioni nel 2019, se la Thailandia rimane chiusa ai viaggiatori internazionali nel quarto trimestre del 2020.