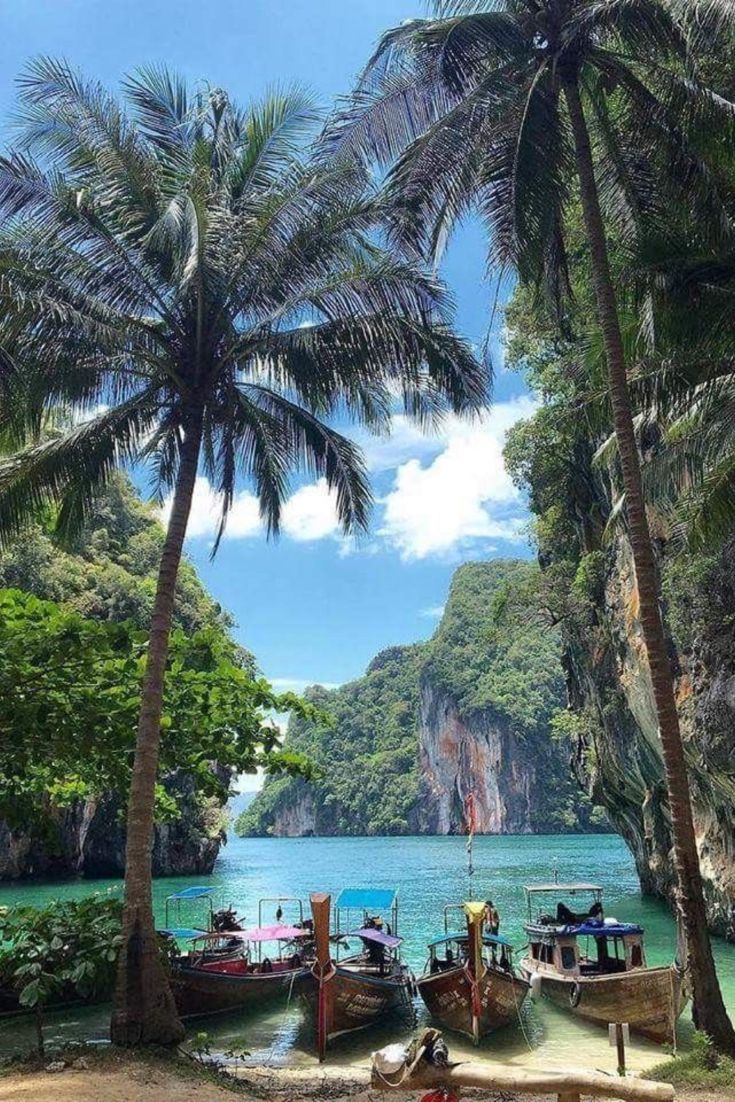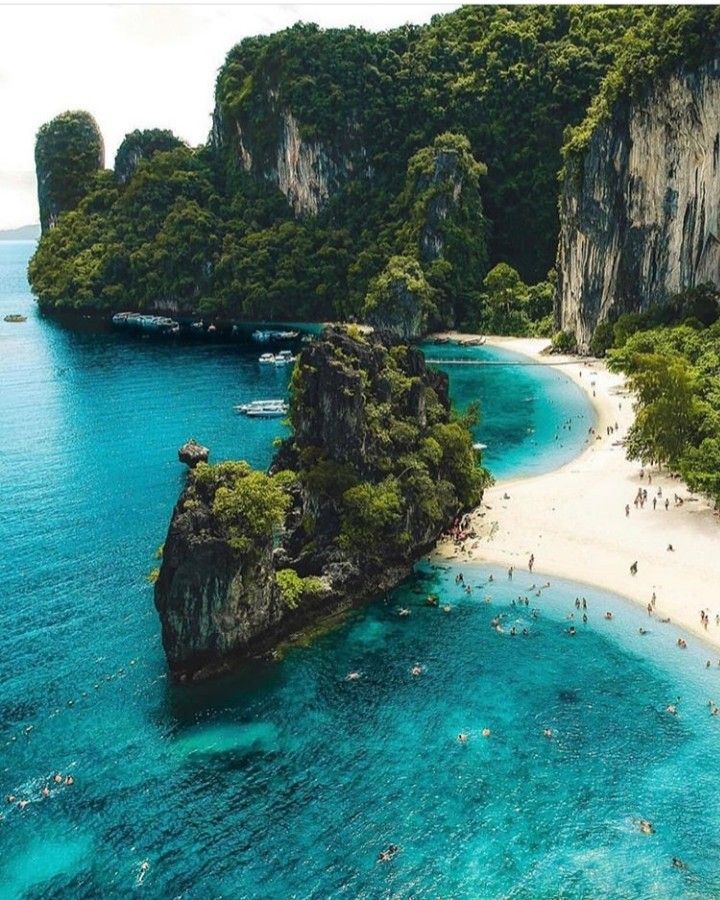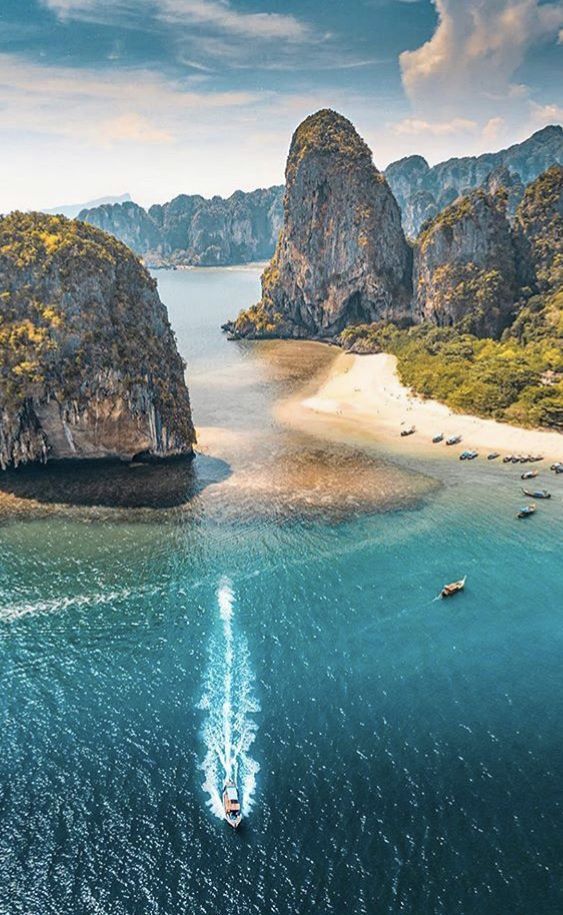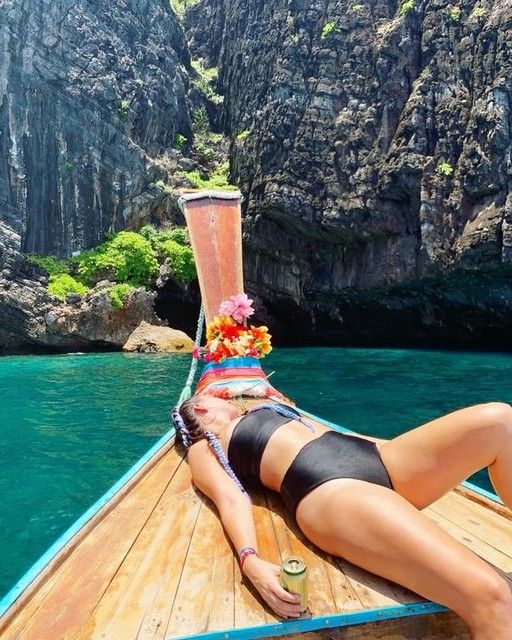 This coastal province occupies an area of 4,709 square kilometers and is located 814 kilometers south of Bangkok. Overlooking the Andaman Sea, Krabi Province is a universe of small archipelagos and white beaches, nomadic peoples, caves and places that have been the setting for famous films. More than 150 islands, limestone giants of multiple shapes and quantities have long been ideal habitats for adventurers and pirates: today this liquid universe is home to a shy ethnic Moken minority. The Chao Leh, literally "nomads of the sea", move from island to island on artisan boats and preserve valuable ecological and territorial knowledge.
To observe the thousands of species of organisms that populate the reef, it is advisable to board one of the typical boats that shuttle between the archipelagos. From the bustling resort of Ao Nang you can reach backdrops, ideal for diving and snorkeling, off Railay Beach, Nopparat Thara and the Koh Poda and Koh Kai Islands. Specialist scuba diving shops rent masks, snorkels and fins at derisory prices, and the many Diving Centers offer diving tours and give advice on some of the most interesting destinations. Here the coast is embellished with the variety of caves that dot the high limestone cliffs. Renting a canoe or kayak, you skirt the atolls of Koh Phanak or Koh Hong, joining the dark caves inhabited by colonies of bats.
These spectacular rock arches give access to mysterious canyons and green lagoons covered with dense mangrove vegetation. The fishermen and swallow nest gatherers, who for short periods live in caves collecting the delicious ingredients for soups, have indulged in inventing names for each island, cavity or rock. According to archaeological findings, Krabi is thought to have been one of Thailand's oldest communities, dating back to prehistoric times. It is also believed to correspond to the ancient city of Ban Thai Samos, one of the 12 royal cities that had adopted a monkey as a symbol.
The most interesting places are concentrated, however, along its extensive coasts, full of famous beaches and bays, and numerous tropical islands offshore. Phra Nang Cave beach, for example. Reachable only by boat is characterized by fine white sand and crystal clear waters, as well as wonderful cliffs and caves. The magnificent Phi Phi Archipelago, equidistant from Krabi and Phuket, about 40 km away from both. It consists of six islands, mainly characterized by cliffs and limestone rocks. Some also offer remarkable beaches and coral reefs.
And again, the Hong Archipelago. A group of islands of limestone origin with beautiful beaches, coral reefs in both deeper and lower waters, and a wide variety of fish species. This area is also ideal for canoeing or kayaking which is then one of the eco-friendly tourism activities available in Krabi. There are few better ways to enjoy the spectacular scenery than to let yourself be pleasantly carried away in the middle of the limestone rocks and this is probably the best way to explore krabi's countless coves, allowing visitors to discover the magic of these places at their own pace. Krabi Province is also rich in protected areas and national parks.
The most important and visited are Khao Phanom Bencha National Park, where the site's stunning landscape is enhanced by the presence of streams, waterfalls and wildlife, and Than Bok Khorani National Park, known for its many limestone caves, verdant mangrove forests, natural ponds, and beautiful islands. The Khao Pra-Bang Khram Nature Reserve is an interesting visit: in Ban Bang Tiao, 18 km away from the Thom Canal District, there is a 2.7 km long nature trail that crosses a flat forest with the Emerald Pond and several natural habitats. In the forest live some rare species of birds and plants.