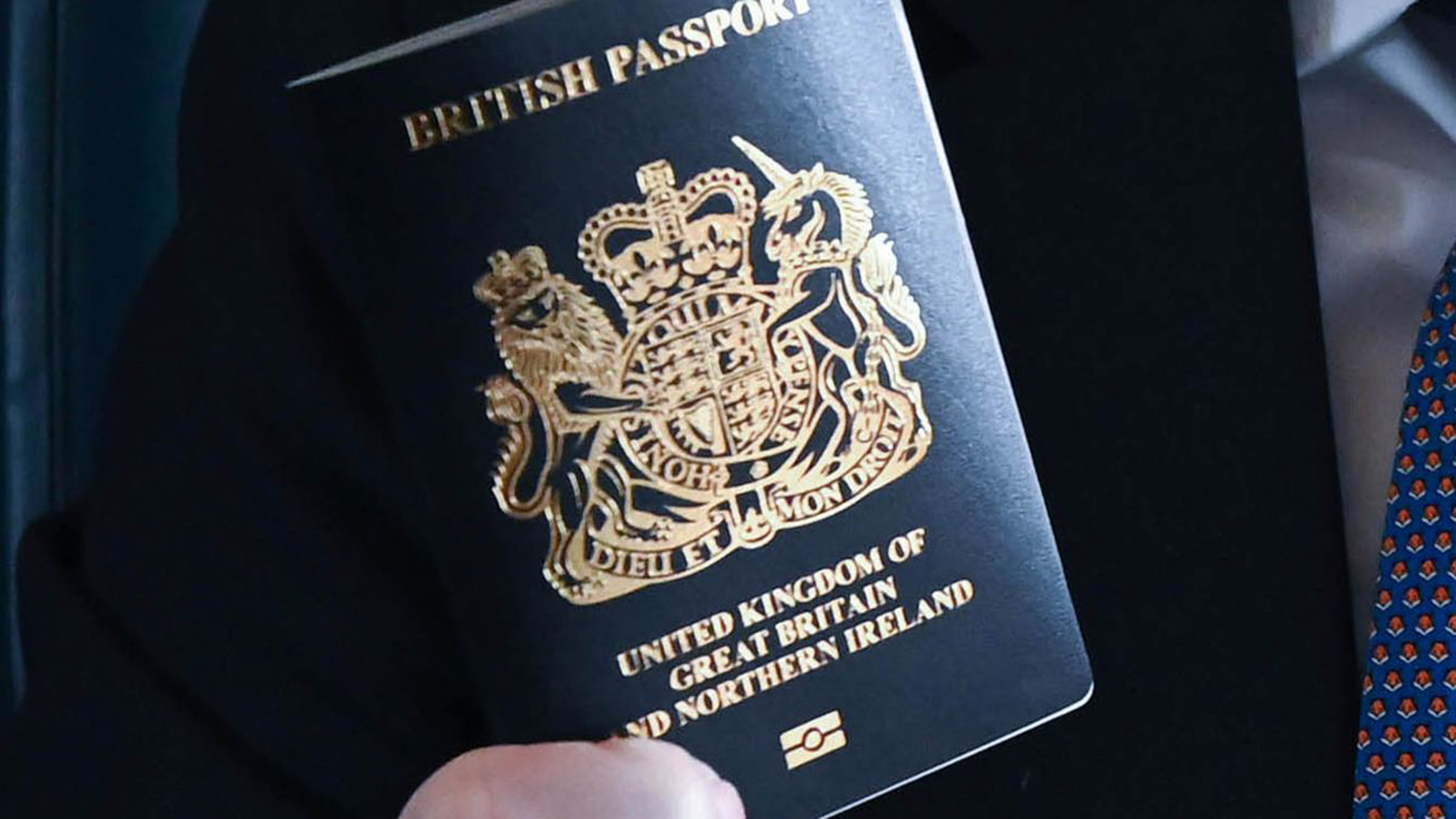 Depending on the length of your stay, there are two options to stop in Thailand, let's see what they are:
Visa on Arrival or transit visa: if you plan to stay in Thailand for less than 30 days and you are an Italian citizen with a regular passport, you do not need to apply for a visa before you leave. Upon arrival at any Thai airport, or at a border post if you enter by land, you will be granted a free Visa on Arrival of up to 1 month. You must have a passport valid for more than 6 months and you will be asked for an exit ticket from the country as proof of your departure.
 
Tourist Visa:This option, however, allows you to get a tourist visa for Thailand valid for 60 days and the easiest way to request it is to go to the Thai embassy 

How to get a tourist visa?
You must bring with you your passport expiring not less than 6 months and some blank pages, a photocopy of your passport, a passport photo, entry and exit ticket from Thailand and a copy of the hotel, hostel or apartment reservation in which you will decide housing. In addition to all this you will need to fill out a form that you can download on the official website of the embassy, ​​or withdraw in person when you arrive, and pay a fee of 1900 baht, which at the current exchange rate is about € 48.
The visa will usually be granted within 3 working days of your request and you can thus arrive in Thailand and stay up to a maximum of 2 months without problems.
30-day visa extension for Thailand
Both visas described above can be extended by 30 days each. To do this you must go to the Bangkok immigration office which is located at this address:
 
Government Center building B Chaengwattanasoi 7 n.120 moo3
Tungsunghong, Laksi – Bangkok
Hours: from Monday to Friday 8.30 / 12 and 13 / 16.30
Read how to request the extension of the tourist visa for Thailand in Bangkok.
New visa regulations
Until recently, it was possible to apply for a double visa and triple entry (double and triple entry), to stay in Thailand for up to 180 days, but recently the immigration office has stated that the visa regulation for Thailand it will change from November 13th 2015 and it will no longer be possible to obtain this type of visa. A new tourist visa with 6-month validity will come into force, I will report the news on the blog as soon as the operation becomes clearer.
Visa for Thailand, practical suggestions
First of all avoid getting to Thailand with a one-way ticket because you could be forced to buy a return ticket! Not always this is controlled by immigration officers, but if you want to be more comfortable book any ticket in advance to one of the neighboring countries. There are many low-cost airlines such as Air Asia or TigerAir that offer flights to Singapore or other countries from € 25/30, use Skyscanner to find all the cheapest flights.
Some time ago it was also possible to resort to the Visa Run to return and leave the country on the same day and extend your visa, but the rules have now changed and it is no longer possible to do this practice.

Finally, be careful not to stay in Thailand beyond the period allowed by your visa, risk of paying a fine on leaving the country (from € 10 for each extra day up to a maximum of € 500), and also avoid being in the condition of overstay.
To summarize: for travel up to 30 days you do not need to apply for a visa. If you are thinking of stopping in Thailand for up to 90 days, apply for a 60-day visa in Italy and then extend it for 30 days at the Bangkok immigration office, it is the simplest and least expensive solution.

Another important rule is that the only country where you can not get a visa for Thailand is Thailand itself; I for example I applied for a visa in Prague because I was there before leaving for Bangkok. Since the information on the net is unclear and in many cases even no longer valid, I want to tell you about my personal experience and how to extend your seen.
Currently there are two tourist visas that can be obtained:

    Visa on Arrival: You can enter the country without obtaining any visa. In this case you will be granted 30 days stay in Thailand.

    Tourist Visa: You can get a tourist visa at any Thai embassy or consulate (other than in Thailand) and stay in the country for up to 60 days.

In both cases you can request the extension

for another 30 days and thus prolong your stay for a month. How to apply for the extension of the Thai tourist visa First of all you have to apply before the expiry of the current tourist visa at the Bangkok immigration office, let's see how and where it is. The cheapest and easiest way to get to Bangkok's immigration offices is to take the metro (MRT) to Chatuchak stop or the Skytrain (BTS) and get off at Mo Chit. From both stations, located next to each other, you can take a taxi (about 100 baht, 2.4 €) to reach your destination. 

The full address is as follows: 

Immigration Office, Government Center (B), No 120 Mu 3 Chaengwattana Soi 7, Thung Song Hong, Laksi – Bangkok 10210 

Hours: Monday to Friday 8.30 / 12 and 13 / 16.30

Necessary documents: take your passport with you, a copy of it and 1 photo ID. If you do not know where to take photos and copy, do not worry; inside the immigration office, a huge government complex with bars and restaurants, you can also find a shop where you can do all these operations for a few baht. The advice I give you is to arrive early, go to the counter to request the form to fill out and, when you have completed it, take the number and line up to wait for your turn. 

You will be invited to a brief interview where you will check your personal details and where you will have to pay the sum of 1900 baht (about 49 €) to get the renewal of another 30 days. The whole procedure takes about 30/60 minutes depending on the number of people present and in the queue. 

The renewal of the tourist visa for Thailand of 30 days starts from the moment in which the current visa expires, so I advise you to go a few days in advance to carry out the whole procedure, and avoid going on the last day in order not to risk not being able to carry out the operations for any reason (lack of a document, various complications etc).

Al tuo arrivo in un qualsiasi aeroporto thailandese, o ad un posto di frontiera se entri via terra, ti verrà concesso gratuitamente il Visa on Arrival della durata massima di 1 mese. Devi avere un passaporto con validità superiore ai 6 mesi e ti verrà richiesto un biglietto di uscita dal paese come prova della tua partenza.Tourist Visa:Questa opzione invece, ti permette di ottenere il visto turistico per la Thailandia con validità di 60 giorni e il modo più semplice per richiederlo è quella di recarti all'ambasciata Thai a Roma o in uno dei consolati presenti a Milano, Torino, Genova, Venezia, Napoli e Catania.Come ottenere il visto turistico?Devi portare con te il tuo passaporto con scadenza non inferiore ai 6 mesi e alcune pagine vuote, una fotocopia del proprio passaporto, una fototessera, biglietto di entrata ed uscita dalla Thailandia e copia della prenotazione dell'hotel, ostello o appartamento in cui deciderai di alloggiare. Oltre a tutto questo dovrai compilare un modulo che puoi scaricare sul sito ufficiale dell'ambasciata, oppure ritirare di persona al tuo arrivo, e pagare una fee di 1900 baht, che al cambio attuale corrispondono a circa 48€.Il visto solitamente verrà concesso entro 3 giorni lavorativi dalla tua richiesta e potrai così arrivare in Thailandia e fermarti fino ad un massimo di 2 mesi senza problemi.Estensione di 30 giorni del visto per la ThailandiaEntrambi i visti descritti qui sopra, possono essere estesi di 30 giorni ciascuno. Per farlo devi recarti all'ufficio immigrazione di Bangkok che si trova a questo indirizzo: Government Center building B Chaengwattanasoi 7 n.120 moo3Tungsunghong, Laksi – BangkokOrari: dal lunedi al venerdi 8,30/12 e 13/16,30Leggi come fare per richiedere l'estensione del visto turistico per la Thailandia a Bangkok. Nuove norme per il vistoFino a qualche tempo fa era possibile richiedere il visto double e triple entry (doppia e tripla entrata), per rimanere in Thailandia fino ad un massimo di 180 giorni, ma recentemente l'ufficio immigrazione ha dichiarato che il regolamento per il Visto per la Thailandia cambierà a partire dal 13 Novembre 2015 e non sarà più possibile ottenere questo tipo di visti. Entrerà in vigore un nuovo visto turistico a quanto pare con validità di 6 mesi, riporterò qui sul blog la notizia appena sarà più chiaro il funzionamento. Visto per la Thailandia, suggerimenti praticiPer prima cosa evita di arrivare in Thailandia con un biglietto di sola andata perchè potresti essere costretto ad acquistarne uno di ritorno! Non sempre questo viene controllato dagli agenti dell'immigrazione, ma se vuoi essere più tranquillo prenota in anticipo un biglietto qualsiasi verso uno dei paesi limitrofi. Ci sono molte compagnie low cost come Air Asia o TigerAir che offrono voli per Singapore o altre nazioni a partire da 25/30€, usa Skyscannerper trovare tutti i voli più economici. Qualche tempo fa era inoltre possibile ricorrere al Visa Run per rientrare ed uscire dal paese in giornata ed estendere così il proprio visto, ma le regole ora sono cambiate e non è più possibile effettuare questa pratica.Attenzione infine a non rimanere in Thailandia oltre il periodo concesso dal tuo visto, rischi di pagare una multa salata all'uscita dal paese (da 10€ per ogni giorno extra fino ad un massimo di 500€), ed eviterai inoltre di trovarti nella condizione di overstay. Ricapitolando: per viaggi fino a 30 giorni non devi richiedere nessun visto. Se invece stai pensando di fermarti in Thailandia fino ad un massimo di 90 giorni, richiedi il visto di 60 giorni in Italia e poi estendilo di 30 giorni all'ufficio immigrazione di Bangkok, è la soluzione più semplice e meno costosa.Altra regola importante è che l'unico paese in cui non puoi ottenere il visto per la Thailandia è la Thailandia stessa; io ad esempio ho richiesto il visto a Praga perchè mi trovavo li prima della partenza per Bangkok.Dato che le informazioni in rete sono poco chiare e in molti casi anche non più valide, voglio raccontarti la mia esperienza personale e come fare per estendere il tuo visto.Attualmente ci sono due visti turistici che si possono ottenere:
Visa on Arrival: Puoi entrare nel paese senza procurarti nessun visto. In questo caso ti verranno concessi 30 giorni di permanenza in Thailandia.
Tourist Visa: Puoi ottenere un visto turistico in qualsiasi ambasciata o consolato thai (che non sia in Thailandia) e restare nel paese fino ad un massimo di 60 giorni.
Quando ti trovi fuori dal paese. In entrambi i casi puoi richiedere l'estensione per altri 30 giorni e prolungare così la tua permanenza di un mese.Come richiedere l'estensione del visto turistico thailandesePer prima cosa devi far richiesta prima della scadenza del visto turistico attuale presso l'ufficio immigrazione di Bangkok, vediamo come e dove si trova.Il modo più economico e semplice per raggiungere gli uffici immigrazione di Bangkok è quello di prendere la metro (MRT) fino alla fermata di Chatuchak o lo Skytrain (BTS) e scendere a Mo Chit. Da entrambe le stazioni, situate l'una di fianco all'altra, puoi prendere un taxi (circa 100 baht, 2,4€) per raggiungere la tua destinazione. L'indirizzo completo è il seguente: Immigration Office, Government Center (B), No 120 Mu 3Chaengwattana Soi 7, Thung Song Hong, Laksi – Bangkok 10210Orari: dal lunedi al venerdi 8,30/12 e 13/16,30  Documenti necessari:porta con te il tuo passaporto, una copia di esso e 1 fototessera. Se non sai dove fare le foto e la copia, non preoccuparti; all'interno dell'ufficio immigrazione, un complesso governativo enorme e con bar e ristoranti, puoi trovare anche un negozio dove fare tutte queste operazioni per pochi baht.Il consiglio che ti do è quello di arrivare presto, andare allo sportello per richiedere il modulo da compilare e, quando lo avrai compilato, prendere il numero e metterti in fila per attendere il tuo turno. Verrai invitato ad un breve colloquio dove verranno controllate le tue generalità e dove dovrai pagare la somma di 1900 baht (circa 49€) per ottenere il rinnovo di altri 30 giorni.Tutta la procedura richiede circa 30/60 minuti a seconda del numero di persone presenti e in coda.Il rinnovo del visto turistico per la Thailandia di 30 giorni parte dal momento in cui scade il visto attuale, per cui ti consiglio di andare con qualche giorno di anticipo per effettuare tutta la procedura, ed evitare di andare l'ultimo giorno per non rischiare di non poter effettuare le operazioni per un qualsiasi motivo (mancanza di un documento, complicazioni varie etc).