The battle for the survival of the Amazon has begun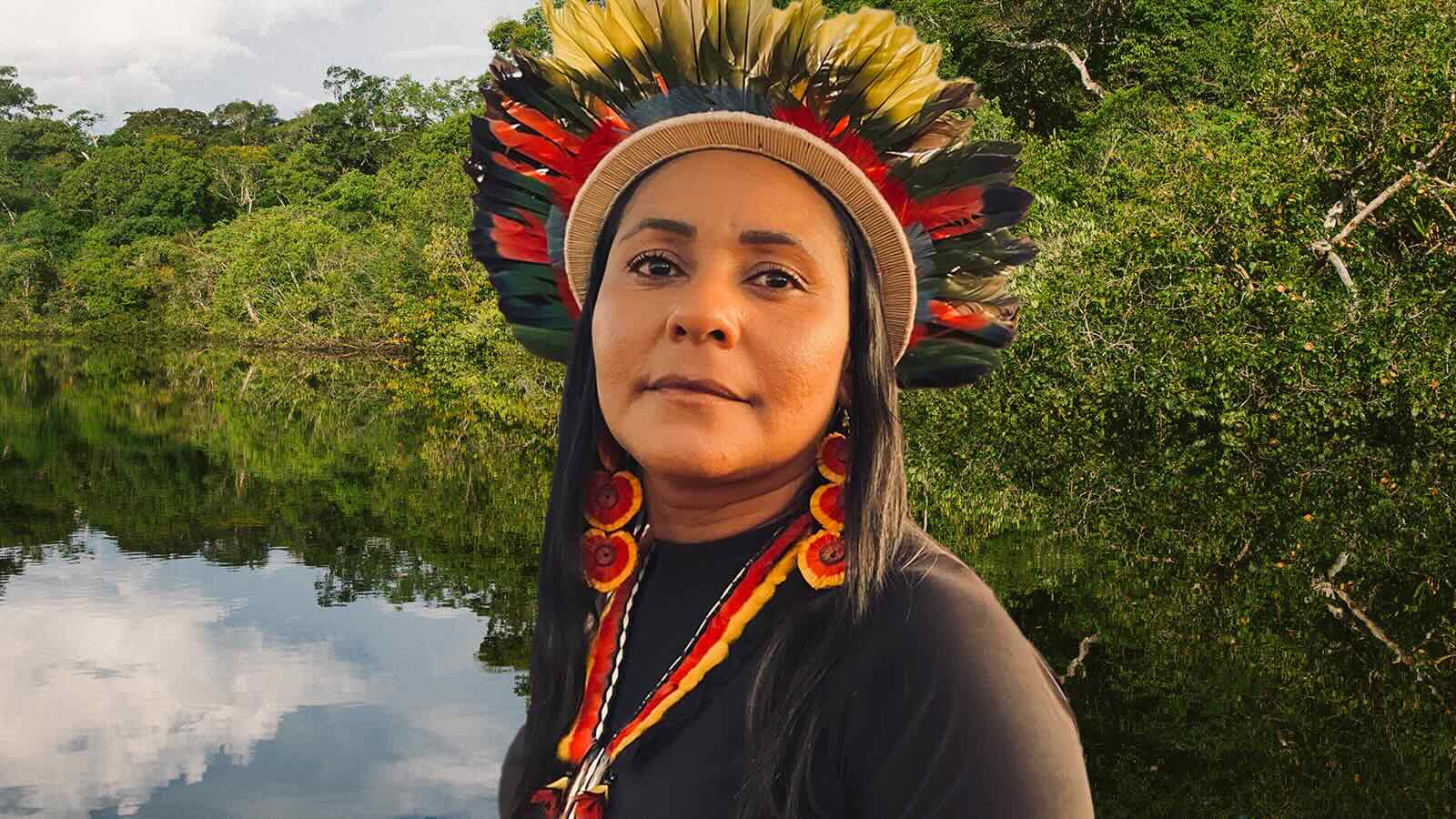 The battle for the survival of the Amazon has begun, and this woman may hold the fate of the forest in her hands.
Puyr Tembé is leading indigenous peoples across the country in a march to the Brazilian capital to ask the new Congress to protect the forest, which has been devoured by logging, mining and intensive farming and is now close to collapse.
Brazil's new president is determined to do so, but there is fierce opposition from powerful businessmen and their political puppets, who see the forest as a resource to be plundered.
It is a battle that Puyr and his people must win and we can help them.
Brave indigenous leaders across Brazil are working on shoestring budgets. But if we all donate, we can strengthen their fight, making the march the first step in a major political and media campaign to obtain the protective measures needed to save the forest.
The Amazon continues to be brutally looted. The equivalent of 5,000 football fields are destroyed every day! Scientists warn that the entire forest ecosystem could collapse, endangering the basic conditions for life on the entire Earth. 60% of the Amazon basin is located in Brazil, the fate of the forest is decided in this country.
This courageous indigenous resistance movement is fighting for its future. Our community is on the front line and can make a real difference: We have very capable activists, over 19 million Avaazers in Brazil, and key Avaaz allies in the new government. All together we can make ourselves heard loud and clear and really turn the tables.
For the rainforest and life on Earth, this is the time to do whatever it takes. If enough of us donate, we will be able to:
Support the procession of Puyr and his allies to Congress to ask for new protective measures for the Amazon;
Launch an important political and media pressure campaign to ensure the laws the forest needs;
Building a huge network of citizens in Brazil to support the protection of the Amazon;
Fund an indigenous summit for leaders from across the Amazon to plan for national and global forest advocacy; And,
Protect the Amazon and other critical ecosystems by putting strong global pressure on governments around the world with powerful campaigns.
From South Africa to Greenland, Peru to China, our movement spans the globe. But wherever we are, we are all inextricably linked to the Amazon and the precious wild life it holds. And so in this last gasp race to save the rainforest, there are no spectators. This struggle involves us all. Join too.
With indomitable hope and infinite determination, always