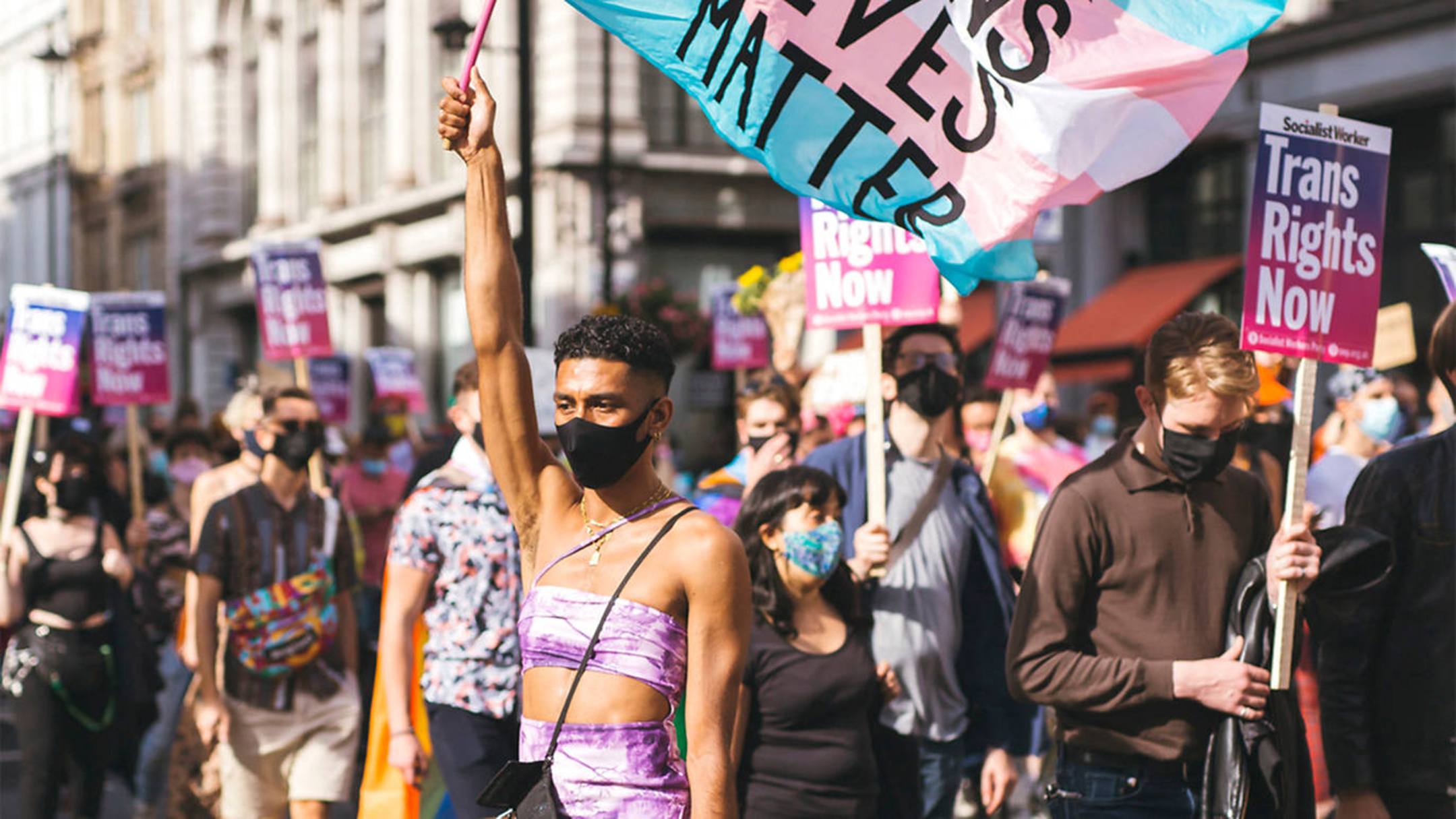 The 50th anniversary of Pride in London – and the first parade in three years – takes place on Saturday 2 July 2022
Tell me about your drag persona, Asifa Lahore. 'She's a bombshell and mixes her Muslim culture with her British upbringing. She pokes fun at being LGBT, she pokes fun at being Muslim. When I first went on stage in a burkha and did a parody song, half the audience were laughing at the jokes and the other half were like: Should we be laughing at this?'
You grew up in a conservative Muslim family. Was it difficult to come out? 'I waited until I was 23. My parents took me to the GP at first, who told them it was something they had to accept. The options I was given were be celibate or marry a woman. I ended up getting engaged to my cousin in Pakistan to get them off my back.'
Do you worry about Islamophobia, especially after Orlando? 'It's scary and there is Islamophobia within the LGBT community. I have a lesbian friend who wears a hijab and whenever she goes to LGBT spaces wearing it, she gets comments about why she's there because it's just assumed she's heterosexual.'
Has there been a moment in your life that's proved that 'love wins'? 'Last year I won a Pride Award and my mum – who's never come to any major events where she's seen me perform – came to the ceremony and witnessed me receive this award in full drag. She's my hero.'
1. London's LGBTQ+ community is probably more extensive than you realise. The capital is widely acknowledged to have the largest gay population in Europe and a 2015 survey by the Office for National Statistics found that Londoners are nearly twice as likely to identify as lesbian, gay or bisexual than people living in most other UK regions.
2. London embraces its LGBTQ+ community London's gay community is also especially well integrated. According to a 2014 YouGov survey, Londoners know an average of 8.5 gay men and 3.6 gay women. Though the second figure is surprisingly low in comparison to the first, both numbers are comfortably above the national average.
3. London's LGBT!+ scene isn't focused on one location Increased acceptance coupled with rising rents and the growing popularity of dating apps has caused a number of London's most famous gay bars to shut down. But the capital still has a diverse scene that varies in vibe according to location. Whereas many Soho drinking dens are young and buzzy, south London venues like the Royal Vauxhall Tavern (RVT) tend to attract an older and more relaxed clientele. As you'd expect, east London hang-outs like The Glory are generally the city's edgiest.