COVID vaccine certificates and health passes for travel: your questions answered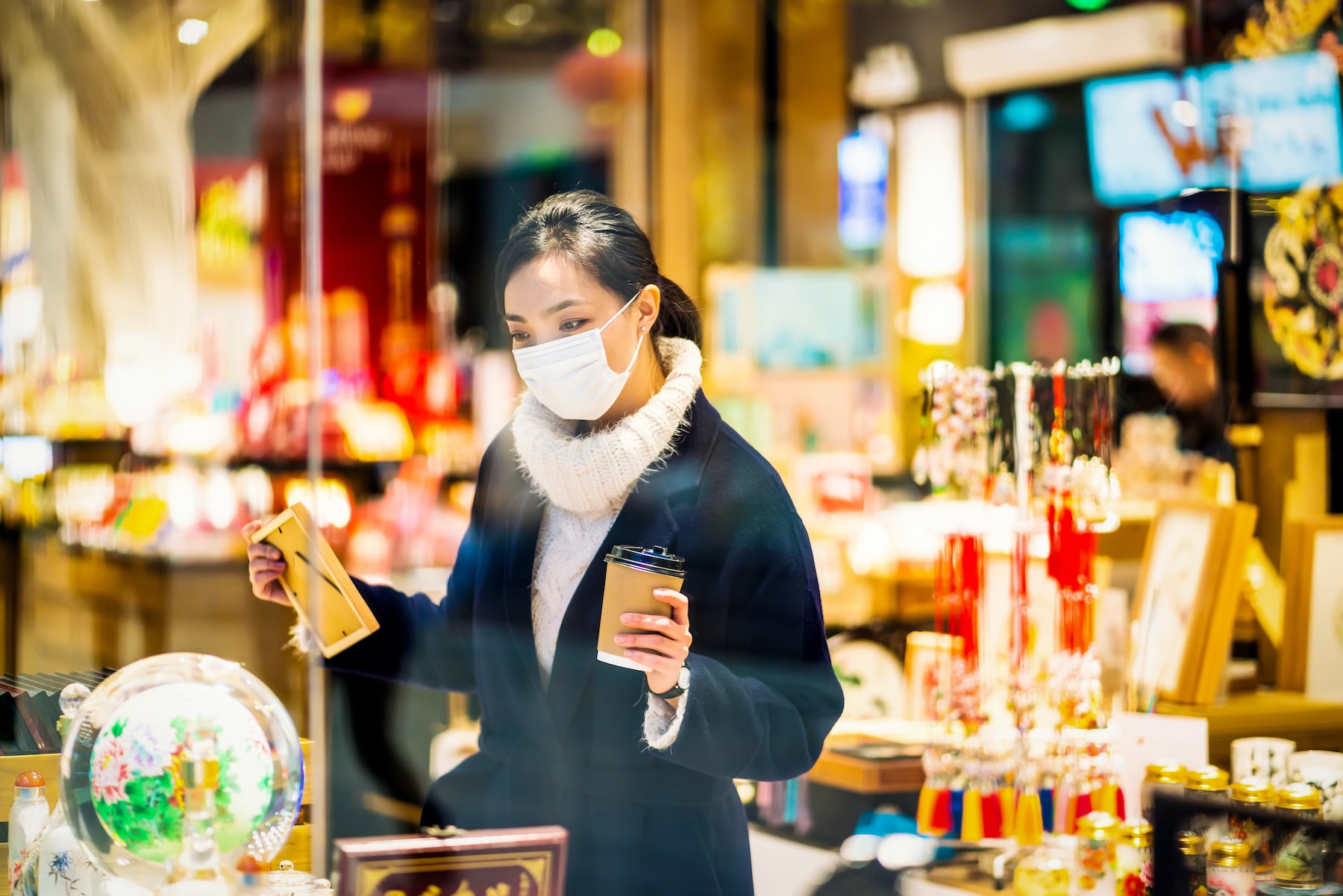 What are COVID vaccine certificates? How are they different from vaccine passports? What's a health pass? And how will all of these affect travellers? This is a hot topic, and we have the answers below.
Bear in mind that this is a rapidly changing situation and official guidance may change quickly, so be sure to check your local government's advice prior to booking or planning travel. 
This page was last updated on 30 April 2021. To our knowledge, the information on this page was correct at the time of publication. For further, up-to-date information, please visit the UK government's advice page.
What are COVID vaccine certificates for travel?

How are COVID vaccine certificates different from vaccine passports?

How would I get a COVID vaccine certification?

What is a health pass?

Who or what companies are providing health passes?

Will introducing vaccine certification and/or health passes open up travel faster?

What are the current challenges?
What are COVID vaccine certificates for travel?
A COVID vaccine certificate is physical or digital proof that you have been vaccinated against COVID-19. 
A few countries have indicated that once the UK lockdown has been lifted and foreign travel is permitted again, they will accept British holidaymakers if they can show proof that they have been vaccinated or have immunity against COVID-19. 
Around the world, inbound travellers already have to show proof of vaccination against some other diseases to enter certain countries. For example, many countries in Africa require travellers to show proof of vaccination against yellow fever before they are allowed to enter. While it is possible that comparable requirements could be put in place for COVID-19, no arrangements have been made for such a system at this time.
The UK transport secretary Grant Shapps will be holding talks with G7 counterparts in June to secure travel agreements with countries with vaccination programmes and coronavirus rates. There, he will advocate for international standards for vaccinated travellers heading to 'green list' nations who show digital proof of vaccination, a negative test or proof of immunity at passport control.
How are COVID vaccine certificates different from vaccine passports?
A COVID vaccine certificate – proof that you have been immunised against COVID-19 – is different from the idea of vaccine passports, also referred to as 'immunity passports'. 
Vaccine 'passports' have been proposed as a way to lift domestic COVID restrictions more quickly. It's more helpful to talk about vaccine certificates when it comes to travel, as these are more likely to operate like, for example, the pre-existing yellow fever certificate. 
Organisations like the World Travel & Tourism Council (WTTC) believe that one-time-use health passes are the way forward. 
"It will take a significant amount of time to vaccinate the global population, particularly those in less advanced countries, or in different age groups, therefore we should not discriminate against those who wish to travel but have not been vaccinated," reads a statement from the WTTC, which recommends health passes alongside testing and hygiene measures.
"Testing for non-vaccinated travellers, along with mandatory mask wearing and enhanced health and hygiene protocols, would allow the safe resumption on international travel [and] avoid the risk of transmission."
How would I get a COVID vaccine certification?
At the moment, governments around the world are working out how to allow people's vaccination or immunity status to allow them to travel internationally. The EU is working on a Digital Green Certificate, which plans to facilitate quarantine-free travel within its member states from June. In the UK, some people received a card at the time of their COVID vaccination with details on the vaccination and the time it was given, but this card cannot be used as proof of vaccination.
On 28 April, transport secretary Grant Shapps confirmed that the existing NHS app is being developed to show whether you've had a vaccine or testing.
"I'm working internationally with partners across the world to make sure that system can be internationally recognised, as that's the way forward," said Shapps. "Actually, I'm chairing a meeting of the G7 secretaries of state for transport, my equivalents from America and Canada and all the G7 countries, next week on exactly this subject."
When will vaccine certificates be available?
It's difficult to put a timeline on when COVID vaccine certificates will become available. The UK government has appointed a Global Travel Taskforce to support the safe return of international travel. Their report was released on 9 April and one of the recommendations was to 'enable residents to prove their COVID-19 status for tests and, if necessary, vaccines for outbound travel to a third country'. 
Although the government hasn't announced when vaccine certificates will be rolled out, it is planning to reveal its 'green list' of quarantine-free destinations in a couple of weeks' time – and the earliest possible date cited for international travel from the UK, 17 May, hasn't changed yet.
What are the potential benefits of vaccine certificates?
Vaccine certificates could potentially speed up the recovery of the travel and tourism sector, which has been hit hard by COVID restrictions. They could also allow international travel without the need for quarantine. Domestically, 'COVID passports' might enable the return of large indoor events and mass gatherings without an increased risk of disease transmission.
In January 2021, the International Air Travel Association supported proposals for a pan-European vaccination certificate, saying it would be 'an important step towards giving governments the confidence to safely open their borders, and passengers the confidence to fly without the barrier of quarantine'.
How do I prove my vaccine status in the meantime?
Currently, there is no official way to prove you have had the COVID vaccine. However, the NHS digital app could potentially be used to provide proof of an individual's COVID vaccination status without giving certain details such as the vaccine type and batch number. 
Where else can I use a vaccine certificate?
The UK government is currently investigating the use of 'COVID status certificates' to speed up the reopening of domestic venues. These certificates would record whether an individual has had a vaccination, a negative COVID test or has natural immunity to COVID after testing positive for COVID in the past six months. A trial in April and May will be looking at the use of COVID certification at several mass events. 
Potentially, such vaccine certificates could be used to allow people to enter pubs or concerts, but there's no evidence that this will come into play.
What is a health pass?
The World Travel and Tourism Council makes a clear distinction between health passes (also called digital travel passes) and health passports. A health or travel pass records certain information – such as COVID test results or potentially a COVID vaccination – with little other personal data. The results are usually recorded digitally, and a health pass can expire after the results are out of date. 
A health passport, on the other hand, records all of the person's health data, including information on disabilities, allergies and various vaccinations. In practice, however, the terms health pass and health passport are often used interchangeably.
Who or what companies are providing health passes?
A number of different companies and organisations are offering health passes to record COVID-19 tests and vaccinations. Some of the main examples are given below.
Digital Green Certificate
The EU is working on a health pass called the Digital Green Certificate or Green Pass, which will provide evidence that a traveller has been vaccinated against, recently recovered from or tested negatively for COVID-19. It's designed for all 27 EU member states and the EU plans to have it up and running by June, with a QR code to be scanned at border control. The EU wants to include some non-EU countries such as Norway, Iceland and Switzerland, and officials have revealed that vaccinated travellers from the US may also be able to visit Europe this summer.
CommonPass
CommonPass is an app developed by a non-profit public trust called The Commons Project in conjunction with the World Economic Forum. It's been involved in trials at London Heathrow airport and with travel brands around the world, and is already downloadable in the iOS App Store and Google Play Store. 
The idea behind CommonPass is that the app can store all of your health data, including COVID tests and vaccination records. Then the app can generate a QR code that can be scanned at border control to verify you have satisfied the criteria to enter the country, a bit like a digital boarding pass.
ICC AOKpass
The ICC AOKpass is a similar app to CommonPass. It securely stores your medical records using blockchain technology, and your health information is saved locally on your phone rather than in a central database. It's being developed by a private company based in Singapore and is backed by the World Tourism Organisation of the United Nations.
IATA Travel Pass
The IATA Travel Pass is being developed by the International Air Transport Association, and it is broadly similar to CommonPass and ICC AOKpass. As with the others, the aim is to securely store information on vaccinations and tests, and provide it in an easily readable format. It is currently being trialled on several airlines, including Singapore Airlines, ANA and Qantas.
VeriFLY
Daon, headquartered in the US, has developed VeriFLY as a way to store necessary travel documents in one app, including COVID tests. VeriFLY is currently being trialled on transatlantic British Airways flights to the United States and on some American Airlines international routes.
Will introducing vaccine certification and/or health passes open up travel faster?
This is the million dollar question, and the reason behind the global debate on vaccine certificates in the first place.
COVID vaccine certification has the potential to allow foreign travel to recommence to countries that say they will welcome visitors who can prove they have been vaccinated, where they would otherwise be closed to foreign visitors or require a period of quarantine. This is assuming that vaccine certifications would operate according to international set standards. 
Until then, the UK is focusing on other COVID-safe strategies such as an isolation period on arrival, stringent testing and hotel quarantine from red list countries.
Which countries have said they will accept COVID vaccine certificates?
Several countries have declared they will potentially accept tourists without the need for quarantine if they can prove they have received the COVID vaccine.
Cyprus will welcome vaccinated British travellers without quarantine from 10 May
Spain is implementing the EU's digital certificate and will allow British tourists to enter by June, if they can prove they've been fully vaccinated
Since 19 April, Greece has been open to travellers who can prove they are fully vaccinated. Vaccinated arrivals don't need to quarantine
Israel will begin to welcome fully vaccinated tourists from 23 May, but in small numbers, and testing will still be required
Estonia has been open to quarantine-free travel for vaccinated holidaymakers since February
Arrivals into Romania do not need to quarantine, provided they can show proof of two COVID-19 vaccinations
Fully vaccinated travellers into Poland do not need to quarantine, but still have to undergo COVID testing
Other countries such as Iceland, Israel, Portugal, the Seychelles and Thailand are also looking into restriction-free travel for vaccinated people in the coming weeks or months. 
What are the current challenges?
When it comes to health passes or vaccination passports, the main problem at the moment is that airlines, countries and travel organisations will have to agree on common standards and practices. That's what will be discussed at the meeting of G7 secretaries of state for transport next week.
There are also some ethical concerns tied up with vaccine certificates and health passes. Some have raised privacy concerns over the sharing of health data through apps, and others are worried that the whole idea of only permitting travel for people who have been vaccinated is discriminatory. Some industry experts have called to make COVID testing for travel free or subsidised, in order to address this.