Play Golf in Phuket
Phuket is known internationally as one of the most exotic destinations in Southeast Asia. With its endless white beaches, cooling blue lagoons and tropical mountainous interior, it provides a stunning and glorious image of paradise on earth, providing an ideal backdrop for a Phuket golf holiday.
There are 8 golf courses available. Most notable are Blue Canyon and Red Mountain. Blue Canyon grabbed the world's attention in 1994 when the Canyon Course of  was chosen to host the Johnnie Walker Classic; it is now one of the recognized world championship golf courses, regularly visited by top international players. Red Mountain is arguably the most spectacular course in Thailand, if not all Asia.
Play in one of our exciting 'Amateur Golf Week' tournaments in Phuket, played over 4 four rounds of golf, against competitors from around the globe!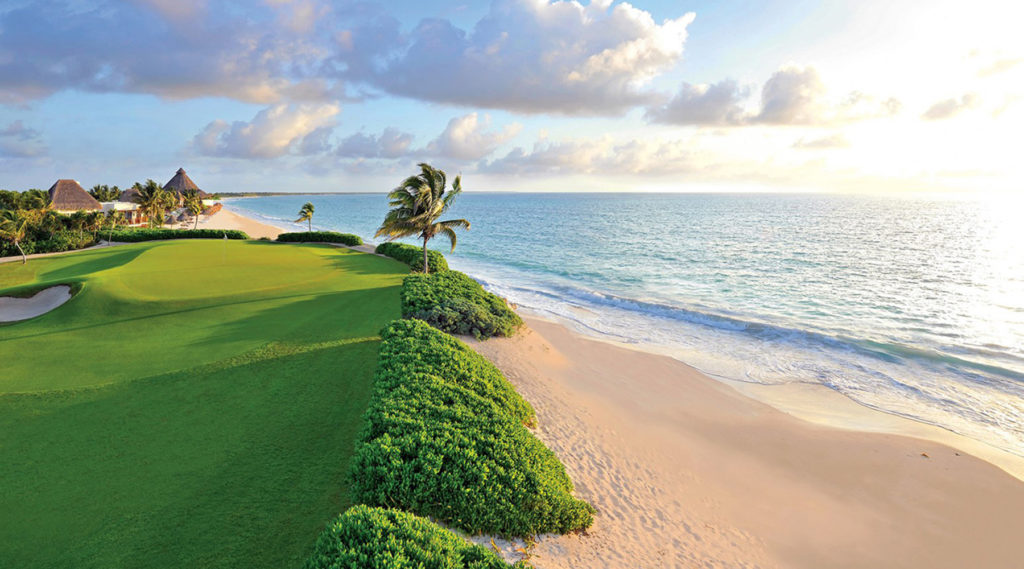 Phuket è conosciuta a livello internazionale come una delle destinazioni più esotiche del sud-est asiatico. Con le sue infinite spiagge bianche, le rinfrescanti lagune blu e gli interni montuosi tropicali, offre un'immagine meravigliosa e gloriosa del paradiso terrestre, offrendo uno sfondo ideale per una vacanza golfistica a Phuket.
Ci sono 8 campi da golf disponibili. I più importanti sono Blue Canyon e Red Mountain. Blue Canyon ha attirato l'attenzione del mondo nel 1994, quando il Canyon Course di è stato scelto per ospitare il Johnnie Walker Classic; ora è uno dei campi da golf riconosciuti del campionato del mondo, visitato regolarmente dai migliori giocatori internazionali. Red Mountain è senza dubbio il corso più spettacolare in Thailandia, se non in tutta l'Asia. [Leggi di più sul golf a Phuket]
Gioca in uno dei nostri entusiasmanti tornei "Settimana amatoriale del golf" a Phuket, giocando in 4 quattro partite di golf, contro concorrenti di tutto il mondo! Ulteriori informazioni sulla nostra pagina dei tornei di golf.